Read: Jeremiah 29:11-13
For I know the plans I have for you, declares the LORD, plans for welfare and not for evil, to give you a future and a hope. (v. 11)
When we go through life transitions, we quickly realize things will not be the same. There are losses that cannot be regained. There are regrets we cannot undo. There are memorable moments we cannot relive. Addressing his people in exile, God declared that he had plans to give his people a future and a hope. We considered the hope we can have through Christ in yesterday's devotional. In tomorrow's final devotional in this series, we will ponder the future transition from this life to the next into a new heaven and a new earth.
As long as God gives you breath, there is a reason to live. Life might look different, but it can still be lived for the glory of God and for the growth of God's kingdom. Here are several prayer ideas to help you entrust your future to the Lord:
Thank God for the ways he has been faithful to you to this point in your life.
Invite the Holy Spirit to continue his transforming work in you and to help you place God's will ahead of your own.
Pray that God will help you accept and embrace the new season ahead (e.g., a release from prison, marriage, a new job, the empty nest, retirement, a move, life after the death of a loved one).
Ask God to help you to stay hopeful and make the most of every opportunity (see Ephesians 5:15-20).
—Steve Petroelje
As you pray, lift up the ideas above in prayer today.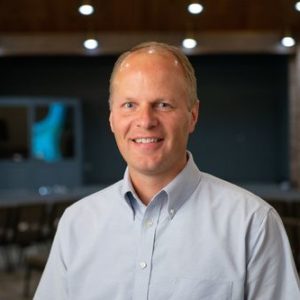 Rev. Steve Petroelje is a transition pastor who serves churches on a short-term basis when they lose a pastor. He is the past-president of the Words of Hope Board of Trustees.