Read: Ecclesiastes 3:1-8
For everything there is a season, and a time for every matter under heaven. (v. 1)
Your "comfort zone" is the psychological environment that helps you feel like you are in control. When I am in my comfort zone, I feel more confident and experience less anxiety. Living in my comfort zone can be both positive and negative. On the one hand, I develop routines and experience less stress. However, staying in my comfort zone can limit my potential and stunt my personal growth.
Regardless of whether you pursue what is familiar or aim to try new things, life comes with different seasons or transitions. Ecclesiastes 3 reminds us that times and seasons change. Changes come in physical health, emotional maturity, and spiritual growth. You have likely transitioned at some point to a new job, home, or school. Churches experience leadership transitions too in style or demographic shifts. These changes often take us out of our comfort zones.
In the devotionals ahead, I hope you will see how God is faithful to help you grow, mature, and navigate life's transitions. Even now, as you look back, you may be able to identify how previous changes in your life have deepened your faith and provided opportunities for growth. As he has done in the past, God may choose to bring good out of the transition you are going through and cause you to grow. —Steve Petroelje
As you pray, ask God to help you see the positives in the transitions you experience.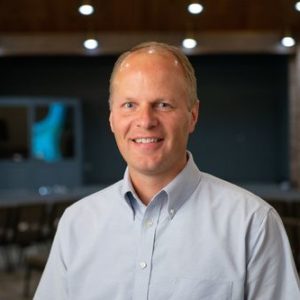 Rev. Steve Petroelje is a transition pastor who serves churches on a short-term basis when they lose a pastor. He is the past-president of the Words of Hope Board of Trustees.