Read: Isaiah 41:1-10
Fear not, for I am with you; be not dismayed, for I am your God. (v. 10)
As a specialized transition pastor, I serve churches for approximately twelve months following the completion of a pastorate and until a new pastor is called. I conduct pastoral responsibilities such as preaching and leadership while also providing a church health assessment and coaching a team through a search process.
When I begin my role following the departure of a pastor, I often find myself entering into some level of congregational anxiety. Their pastor, spiritual leader, and friend has moved on to a new stage of life or ministry. There may be elements of sadness, anger, surprise, or intrigue among church members. They often ask questions like, "What will the future hold? How will things be different?"
The good news—whether in church leadership transitions or other transitions Christians face—is that God is always present. The Bible declares the promise of God's presence to his people (Isa. 41:10, Matt. 28:20, Heb. 13:5). God says "Fear not, for I am with you." There is peace, strength, and confidence in knowing that you are not alone. How might God use a transition in your life to increase your dependence on him, deepen the way you pray, or help you identify new opportunities he is calling you to pursue? —Steve Petroelje
As you pray, thank God for his faithfulness and ask him to strengthen your faith.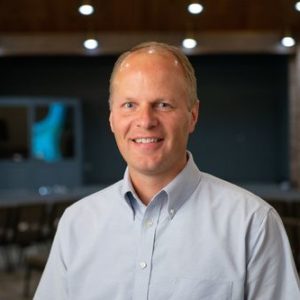 Rev. Steve Petroelje is a specialized transition pastor who serves vacant churches and helps them assess health, pursue missional effectiveness, and conduct a pastoral search process. He is the past-president of the Words of Hope Board of Trustees.