Read: Jeremiah 10:6-16
No one is like you, Lord; you are great, and your name is mighty in power. (v. 6 NIV)
Power is one of those words that can mean different things, depending on its use. We can think of power as physical strength or force. We can define it as authority—the right to enforce one's will in a situation. It can be an ability to direct or influence others. We even define power as generated energy that makes things work: "I lost power last night in the storm" wouldn't have made sense 200 years ago, but we all understand it now!
In Jeremiah 10, we see several facets of God's power, or omnipotence. We see God's ability to create the world and his strength to control the forces of nature: "When he utters his voice, there is a tumult of waters in the heavens" (v. 13). He has the authority to judge the nations and their false idols. And, whereas the world's idols are powerless and foolish, the Lord God is "the living God and the everlasting king" (v. 10). In light of his true power, the idols will perish. But the Lord of the angel hosts ("Lord Almighty," in the NIV) is not like these powerless images.
God's omnipotence means God has infinite power to do whatever he pleases—whatever he wills in his holiness and wisdom. He is able to "do far more abundantly than all that we ask or think" (Eph. 3:20). His name truly is mighty in power! —Laura N. Sweet
As you pray, believe that God's power is mighty to save (Isa. 63:1).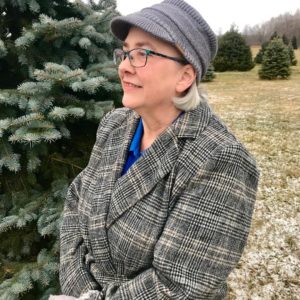 Laura N. Sweet is a wife, mother, grandmother, and former Christian schoolteacher from Midland, Michigan. She writes devotional material for both adults and children, and her work has appeared in more than a dozen publications.