Read: Colossians 1:28-29
. . . that we may present everyone mature in Christ. (v. 28)
Yesterday we reviewed a fact that we cannot rehearse often enough: Jesus did it all. We cannot add one single thing to our salvation. We cannot earn it. We cannot help it along. This is a gospel fact we must never forget.
However, that does not mean we can just coast. Instead, the grace that fills up our souls the moment we are saved starts to seep ever deeper into us. There is much to learn about the riches of God's creation and redemption. The Bible is a never-ending source of astonishment. And since we have not yet been made over fully into the new person we will become in God's kingdom, there are always things we can work on to be more like Jesus and less like the selfish individuals we tend to be if we are not mindful.
That is what Paul meant when he told the Colossians he wanted them to become mature. Keep learning! Keep reforming your life! Of course, becoming mature is a process. When you mature from childhood to adolescence to adulthood, there are no shortcuts. You cannot go out and buy maturity at a store. It happens one thing at a time over a long period. But it's important never to stall out. In this life we may never be as mature as our older brother Jesus. But he gives us a goal to aim at. And so by the same grace that saved us, we press on. —Scott Hoezee
As you pray, thank the Spirit for the abiding process of becoming mature in Christ.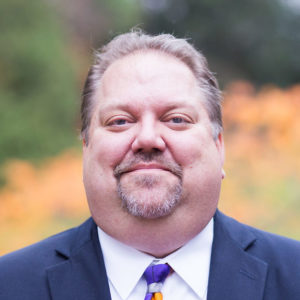 Scott Hoezee is an ordained pastor in the Christian Reformed Church of North America. He served two Michigan congregations from 1990-2005 and since 2005 has been a faculty member at Calvin Theological Seminary in Grand Rapids, Michigan, where he serves chiefly as the Director of The Center for Excellence in Preaching. He is the author of several books, including most recently Why We Listen to Sermons (Calvin Press 2019) and is the co-host of the "Groundwork" radio program.