Read: Colossians 1:24-27
Now I rejoice in my sufferings for your sake. (v. 24)
Every once in a while the Bible causes us to say, "Huh?" That's OK. Scripture is rich and deep. We should expect it will furrow our spiritual brows eventually. So in verse 24, Paul said he suffers for the sake of the Colossians. But then he said those sufferings make up for what "is lacking" in Jesus' own suffering. Huh? Something is lacking in what Jesus did? Paul, please explain!
Let's be clear: in all his writings Paul made plain that Jesus' work was 100 percent complete. Anytime someone hinted that maybe we need to add our own efforts to Jesus' work, Paul flew off the handle. No, no, no: Jesus did it all. We are saved by grace. Grace alone. Period!
So how does Paul's suffering tie in with Jesus' suffering? By making clear that salvation is costly. What is "lacking" is not what Jesus did but how well we appreciate what he did. Paul called it a "mystery" that Christ could now be inside of us, including people like the Colossians who had not been part of God's original covenant with Israel. But that mystery did not come cheap. Paul's suffering points to Jesus' far greater suffering, and if we sometimes fail to appreciate how precious that is, Paul reminded us of the cost. It is not an easy truth to savor. But doing so magnifies our praise and wonder, and that is always a fine thing. —Scott Hoezee
As you pray, ask the Spirit to help you ponder all that Jesus did for you.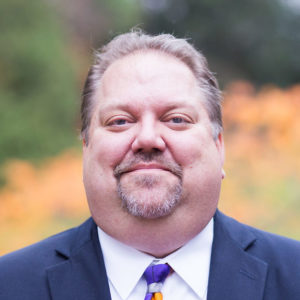 Scott Hoezee is an ordained pastor in the Christian Reformed Church of North America. He served two Michigan congregations from 1990-2005 and since 2005 has been a faculty member at Calvin Theological Seminary in Grand Rapids, Michigan, where he serves chiefly as the Director of The Center for Excellence in Preaching. He is the author of several books, including most recently Why We Listen to Sermons (Calvin Press 2019) and is the co-host of the "Groundwork" radio program.