Read: Colossians 1:9-10
. . . that you may be filled with the knowledge of his will in all spiritual wisdom and understanding. (v. 9)
In the Bible there is knowledge and there is wisdom. Both are important for believers. Knowledge could be thought of as what you learn in school: facts, figures, and dates. Wisdom could be thought of as street smarts, the knack you acquire to get along in life from observing how stuff works. Knowledge is 2 + 2 = 4. Wisdom is knowing that sometimes when your friend is really angry, the best thing is to be quiet and let him settle down before you try to speak with him.
Eventually this month as we explore Colossians, we will discover that there were some struggles facing the Christians in Colossae. There were some slight perversions of the gospel that were being taught by certain people. There were some bad motivations behind the actions of some of those same people. Paul knew that to stay faithful—to walk in a worthy way, as he put it in verse 10—the Colossians needed both wisdom and understanding. They needed wisdom to discern that some people have hidden agendas. You have to be able to sniff that out. But they needed knowledge too: they needed to know what the real gospel message was so they could detect a counterfeit when they ran across one.
Paul said he prayed all the time that the Colossians would possess both wisdom and understanding. We need both of those things no less today. —Scott Hoezee
As you pray, ask the Lord to increase your wisdom and your understanding.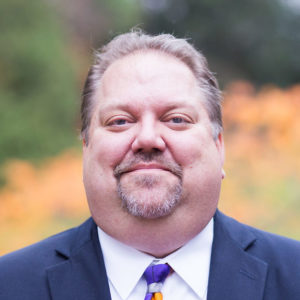 Scott Hoezee is an ordained pastor in the Christian Reformed Church of North America. He served two Michigan congregations from 1990-2005 and since 2005 has been a faculty member at Calvin Theological Seminary in Grand Rapids, Michigan, where he serves chiefly as the Director of The Center for Excellence in Preaching. He is the author of several books, including most recently Why We Listen to Sermons (Calvin Press 2019) and is the co-host of the "Groundwork" radio program.