Read: Colossians 2:1-3
. . . to reach all the riches of full assurance of understanding and the knowledge of God's mystery, which is Christ. (v. 2)
Paul did not plant the church in Colossae and did not know those believers personally. We discovered earlier that it was a man name Epaphras who had brought the gospel to Colossae. But that did not keep Paul from desiring that the Colossians be firmly rooted in the knowledge of God. He referred to a "mystery" and said plainly that the content of this mystery was Christ. This is important because as we are going to see, "mystery" was a big deal in Colossae. In fact, there were people pedaling all kinds of mysterious teachings, most of which were at odds with the gospel.
Paul also mentioned how much he struggled for these people. But how could he struggle for folks he'd never met? And what kind of struggle can a person have over such long distances, especially in those days when no piece of news moved faster than a donkey could walk? Clearly it was a struggle founded on Paul's deep and abiding love for two things: the truth of Jesus and the heart of every baptized believer.
That is the kind of spiritual ardor we could all wish we would have for sisters and brothers in Christ both near and far, known to us and unknown. We struggle for one another because that is how deep our love runs for Jesus and for his people! —Scott Hoezee
As you pray, remember to pray for believers you've never met but whose struggles you know.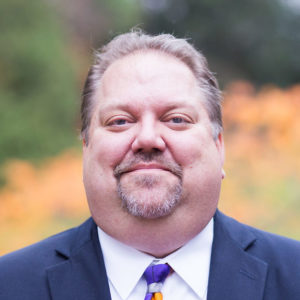 Scott Hoezee is an ordained pastor in the Christian Reformed Church of North America. He served two Michigan congregations from 1990-2005 and since 2005 has been a faculty member at Calvin Theological Seminary in Grand Rapids, Michigan, where he serves chiefly as the Director of The Center for Excellence in Preaching. He is the author of several books, including most recently Why We Listen to Sermons (Calvin Press 2019) and is the co-host of the "Groundwork" radio program.