Read: Romans 13:5-14
The night is far gone; the day is at hand. So then let us cast off the works of darkness and put on the armor of light. (v. 12)
Saul of Tarsus is transformed. No more blinded by rage against Jesus and his followers; no more blinded by ambition, or jealousy, or legalism. If he is blind to anything, it is to the Saul who was. He is Paul, reborn, renamed, filled with the Spirit, his inherent zeal now under the control of Jesus. His words are powerful, compelling Christians for thousands of years to look at their faith with a discerning eye.
His is now a way of peace with those in authority as well as neighbor; pay what you owe in taxes, revenue, respect, and honor (v. 7). Now he preaches how loving each other fulfills the whole law of God (v. 10). The way to live is putting on the same armor of light that fell on him: "put on the Lord Jesus Christ" (v. 14), he teaches.
But why does he call "light" armor? Because light forms a barrier between us and the world. Light illuminates—when you surround yourself with light, you cannot surround yourself with darkness. And, unlike the walls we sometimes build to shut the world out, armor moves with us.
Paul encourages followers of Christ that the night is behind them with its works of darkness: drunkenness, sexual immorality, sensuality, quarreling, and jealousy (v. 13). It's a new day, we can surround ourselves with light as surely as armor. —Amy Clemens
As you pray, ask for the armor of light that both protects and travels with you wherever God calls.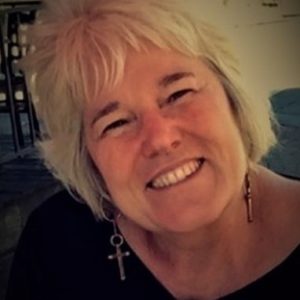 With a bachelors in journalism from Texas Tech University and a masters from Western Theological Seminary, Amy Clemens enjoys all things writing, particularly about the life of faith. She is blessed with a family that includes husband Fred, five children, and five grandchildren.
Amy has just published her first book, "Walking When You'd Rather Fly: Meditations on Faith After the Fall," which weaves her journey from childhood abuse toward healing and spiritual growth with a practical theology for the big story of God. You can find out more about the book and author at walkingwhenyoudratherfly.com.