Read: 1 Corinthians 4:1-5
Therefore do not pronounce judgment before the time, before the Lord comes, who will bring to light the things now hidden in darkness and will disclose the purposes of the heart. (v. 5)
Paul was guilty of murder. I have been divorced. Paul was angry enough to track people down, shoving his own brand of righteousness down their throats. I have been so angry I slammed doors and phones and my heart—slammed shut toward people who hurt me. But the grace of God and his Son Jesus changed all of that for Paul and for me too. I have been forgiven much, and I love much. I'm much more apt to remember that my anger can't achieve the righteousness or justice for which I'm longing (James 1:20).
Paul also knew the freedom of forgiveness. He wrote to the Corinthians, "I am not aware of anything against myself, but I am not thereby acquitted. It is the Lord who judges me" (1 Corinthians 4:4). In fact, it seems to me Paul has found the very key to freedom: a repentant life, a life in communion with God, where short accounts are the rule, and trust in God's promises is robust.
When we graciously stop judging each other and ourselves, we can turn our attention to living in grace. We breathe out confession and breathe in grace. Like children, we trust our Father to do that which it is impossible for us to do: bring light to things hidden and disclose the intentions behind each deed. —Amy Clemens
As you pray, commit to keeping short accounts and not pronouncing judgments. God will bring light to things now hidden.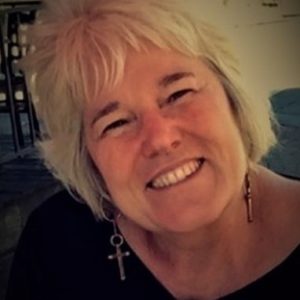 With a bachelors in journalism from Texas Tech University and a masters from Western Theological Seminary, Amy Clemens enjoys all things writing, particularly about the life of faith. She is blessed with a family that includes husband Fred, five children, and five grandchildren.
Amy has just published her first book, "Walking When You'd Rather Fly: Meditations on Faith After the Fall," which weaves her journey from childhood abuse toward healing and spiritual growth with a practical theology for the big story of God. You can find out more about the book and author at walkingwhenyoudratherfly.com.