Read: 2 Corinthians 11:12-15
Satan disguises himself as an angel of light. So it is no surprise if his servants, also, disguise themselves as servants of righteousness. (vv. 14-15)
These days, I can see how as an "intelligent" youth, I came to scoff at the idea of evil. And I perceive that as the moment evil needed—after all, if you can do business under the radar, you can do almost anything. Earlier in this letter, Paul acknowledges that "the god of this world has blinded the minds of the unbelievers, to keep them from seeing the light of the gospel of the glory of Christ" (2 Corinthians 4:4).
The spiritual realm operates with rulers, authorities, and cosmic powers beyond our sight (Ephesians 6:12). At least when you can see evil coming your way, you might duck, leave the room, or exit the building. But when evil works under disguise, we need help.
Jesus had wisdom about seeing through disguise: "Beware of false prophets, who come to you in sheep's clothing but inwardly are ravenous wolves," he said. "You will recognize them by their fruits . . . Every healthy tree bears good fruit, but the diseased tree bears bad fruit" (Matthew 7:15-17).
So, whether in the world or the church, we must mature our ability to discern good from evil (Hebrews 5:14). We need spiritual eyes that see beyond outward appearances because, while we cannot see or judge the heart, we can watch for its fruit. —Amy Clemens
As you pray, ask for spiritual discernment to see spiritual truth in a spiritual world.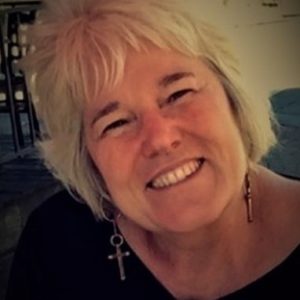 With a bachelors in journalism from Texas Tech University and a masters from Western Theological Seminary, Amy Clemens enjoys all things writing, particularly about the life of faith. She is blessed with a family that includes husband Fred, five children, and five grandchildren.
Amy has just published her first book, "Walking When You'd Rather Fly: Meditations on Faith After the Fall," which weaves her journey from childhood abuse toward healing and spiritual growth with a practical theology for the big story of God. You can find out more about the book and author at walkingwhenyoudratherfly.com.