Read: Mark 4:21-25
For nothing is hidden except to be made manifest; nor is anything secret except to come to light. (v. 22)
We live in an age of incredible scientific discovery. While quantum physics describes nature at the smallest scales of energy, and molecular biology pulls apart DNA, both sciences unraveling mysteries of light and life. Sometimes it feels like all the secrets of the universe are being revealed, and human progress is limitless. But in the midst of all this discovery, the darkness of the human heart persists. What humans have discovered doesn't necessarily lead to human flourishing.
Jesus teaches that hidden things will eventually be revealed, and his own life offered proof. He came "to bring to light for everyone what is the plan of the mystery hidden for ages in God, who created all things" (Ephesians 3:9). Our Creator wanted to show up in a way that unraveled mystery and was available to everyone.
Jesus revealed the heart of God, but he also revealed the hearts of men and women. His penetrating observations went straight to the truth of the matter. So much so that it was said of him, "but Jesus on his part did not entrust himself to them, because he knew . . . what was in man" (John 2:24-25). God will continue revealing the contents of hearts, piercing to the marrow with light. May we welcome it into our deepest places so that human flourishing doesn't get lost in the midst of "progress." —Amy Clemens
As you pray, ask God where your own heart needs Jesus' truth telling and spiritual insight.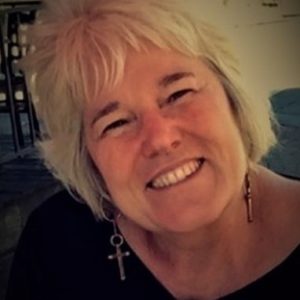 With a bachelors in journalism from Texas Tech University and a masters from Western Theological Seminary, Amy Clemens enjoys all things writing, particularly about the life of faith. She is blessed with a family that includes husband Fred, five children, and five grandchildren.
Amy has just published her first book, "Walking When You'd Rather Fly: Meditations on Faith After the Fall," which weaves her journey from childhood abuse toward healing and spiritual growth with a practical theology for the big story of God. You can find out more about the book and author at walkingwhenyoudratherfly.com.