Read: Luke 2:25-35
My eyes have seen your salvation that you have prepared in the presence of all peoples, a light for revelation to the Gentiles, and for glory to your people Israel. (vv. 30-32)
Simeon, who spoke these words over the infant Jesus, was a very spiritual man. Luke called him "righteous," and "devout," and said, "the Holy Spirit was upon him" (v. 25). The Spirit revealed to Simeon that he would not die until he had seen the Christ—an event that Simeon longs for with his whole heart—and this particular morning, he comes to the temple "in the Spirit" (v. 27) and his longings are answered when Mary and Joseph arrive.
Two things happen in me when I dwell with this story. First, I long to walk in step with the Spirit of God like Simeon, to hear revelation from the Spirit, to desire Jesus deeply and find my desires fulfilled. Second, I find myself ready to trust the words of a man described in these terms.
The truth he hears and speaks is that Jesus is God's final answer to salvation for all people, light for those who have forgotten God's story, and glory for those who remember. In Simeon's final words to Mary and Joseph that day we learn that Jesus' light exposes. "The deepest thoughts of many hearts will be revealed" (v. 35 NLT), Simeon says—and I trust that word too. Jesus is able to expose the contents of every heart, bringing revelation and glory to all who believe. —Amy Clemens
As you pray, ask for more of the light that brings revelation, glory, and good exposure.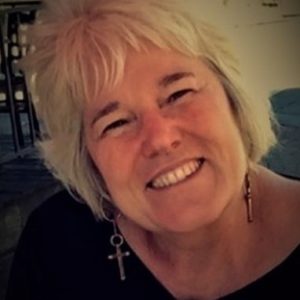 With a bachelors in journalism from Texas Tech University and a masters from Western Theological Seminary, Amy Clemens enjoys all things writing, particularly about the life of faith. She is blessed with a family that includes husband Fred, five children, and five grandchildren.
Amy has just published her first book, "Walking When You'd Rather Fly: Meditations on Faith After the Fall," which weaves her journey from childhood abuse toward healing and spiritual growth with a practical theology for the big story of God. You can find out more about the book and author at walkingwhenyoudratherfly.com.