Read: Genesis 2:7-25
Then the LORD God formed the man of dust from the ground and breathed into his nostrils the breath of life. (v. 7)
Weakness is not a flaw, it is an intentional design. Of course, we don't always come to that conclusion willingly—often we don't admit it until the chips are down and this fragility asserts itself.
Far from jettisoning the weakness of the human condition, God wants us to own it and partner with him for the miraculous strength, wisdom, prophetic insight, and grace we need to sustain life in this skin. That's what Jesus did. He gave up a glorious life of perfection to become humble flesh and blood, dust like us. He dignified his body by participating in humanity: hunger, work, weariness, celebration, mourning, and sleep. He healed others so they could experience more life, and he died of the weakness he willingly took on and refused to shed, even to save his flesh.
Are there weaknesses we need to be healed of? Of course. That's part of the sin condition—sometimes our fault, sometimes the result of sin against us. Regardless, these weaknesses are a place of partnership. We cannot heal on our own, nor are we despised by our Savior for it. He knows that we are but dust. Jesus chooses humans to dine with, befriend, and call for his divine purposes, and when we come humbly, he begins a work that he promises to complete. —Amy Clemens
As you pray, express your willingness to humbly partner with God in your weaknesses rather than despising them.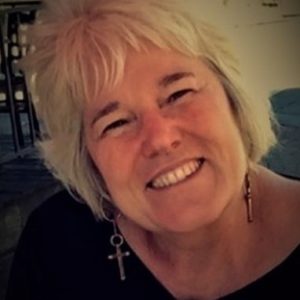 With a bachelors in journalism from Texas Tech University and a masters from Western Theological Seminary, Amy Clemens enjoys all things writing, particularly about the life of faith. She is blessed with a family that includes husband Fred, five children, and five grandchildren.
Amy has just published her first book, "Walking When You'd Rather Fly: Meditations on Faith After the Fall," which weaves her journey from childhood abuse toward healing and spiritual growth with a practical theology for the big story of God. You can find out more about the book and author at walkingwhenyoudratherfly.com.