Read: Acts 20:7-12
And a young man named Eutychus, sitting at the window, sank into a deep sleep as Paul talked still longer. (v. 9)
It wasn't the first time. And it certainly wouldn't be the last time. Someone had fallen asleep in church! His name was Eutychus, and he had fallen asleep during one of Paul's long sermons. Positioning himself in a window during the meeting, Eutychus not only fell asleep, he fell from his second story perch to the courtyard below. Fortunately, he was all right, but it must have brought Paul's sermon to an abrupt end.
I hate to admit it, but having been a preacher for many years, I know for a fact that some of my sermons have put people to sleep. Maybe some were too long. But at least I am in good company. Not only had it happened to Paul, it also happened to Jesus in Gethsemane when Peter, James and John couldn't keep their eyes open when Jesus asked them to "watch and pray." The Lord asked Peter, "Could you not watch one hour?" (Mark 14:37).
Why would people fall asleep at such important times? Perhaps we are a bit too nonchalant when it comes to hearing the gospel and going to church. My grandmother used to talk about "preparing for the Sabbath." Being a woman of prayer, for her that meant time spent in prayer for herself, the congregation, and the pastor. We too should do all we can to prepare ourselves for receiving what God has to say to us. —John Koedyker
As you pray, ask the Lord to help you prepare to hear his Word.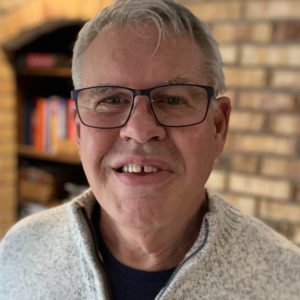 Rev. John Koedyker has been a pastor in the Reformed Church in America for more than forty years. His ministry began in Japan where he served as a missionary for ten years. After that he has served churches in Iowa and Michigan. He has served as the Stated Clerk of Muskegon Classis, RCA, for the past sixteen years and also presently serves as pastor of congregational care at First Reformed Church of Grand Haven, Michigan. John has written a number of times previously for Words of Hope and he has a bi-monthly religion column in the Grand Haven Tribune. He is married to Marilyn, and they have four grown children and seven grandchildren.