Read: Mark 14:10-11
Then Judas Iscariot, who was one of the twelve, went to the chief priests in order to betray him to them. (v. 10)
As we prepare for Easter in the weeks ahead, we will consider the final chapters of Mark, and the last week of Jesus' life on earth. In today's reading, we see an ugly thing done by Judas, for which he has been remembered throughout the world.
It's hard to understand, isn't it? Jesus the Christ, the one who embodies the wondrous love of God, has come to save his people from their sins. But Judas wants to throw all that away and end the life of the one who came to bring life—abundant and eternal. Why does Judas do it? Maybe he wants the reward for handing Jesus over. Maybe he is disappointed in Jesus or expects him to overthrow the Romans. Perhaps he becomes disillusioned when he realizes that revolution isn't in Jesus' plans.
It's interesting that both Luke and John, in their Gospels, simply state that the reason for betraying Jesus was that Satan entered into Judas. In the final analysis, that is exactly what happened. Judas wanted Jesus to be what he wanted him to be, not what God wanted Jesus to be.
When we become true followers of Jesus, we surrender to his way, not ours. To do what Judas did is to put ourselves before God, which is the epitome of idolatry. —John Koedyker
As you pray, tell the Lord, "Not my will but yours be done."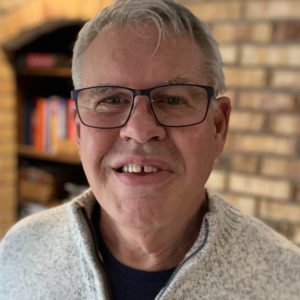 Rev. John Koedyker has been a pastor in the Reformed Church in America for more than forty years. His ministry began in Japan where he served as a missionary for ten years. After that he has served churches in Iowa and Michigan. He has served as the Stated Clerk of Muskegon Classis, RCA, for the past sixteen years and also presently serves as pastor of congregational care at First Reformed Church of Grand Haven, Michigan. John has written a number of times previously for Words of Hope and he has a bi-monthly religion column in the Grand Haven Tribune. He is married to Marilyn, and they have four grown children and seven grandchildren.