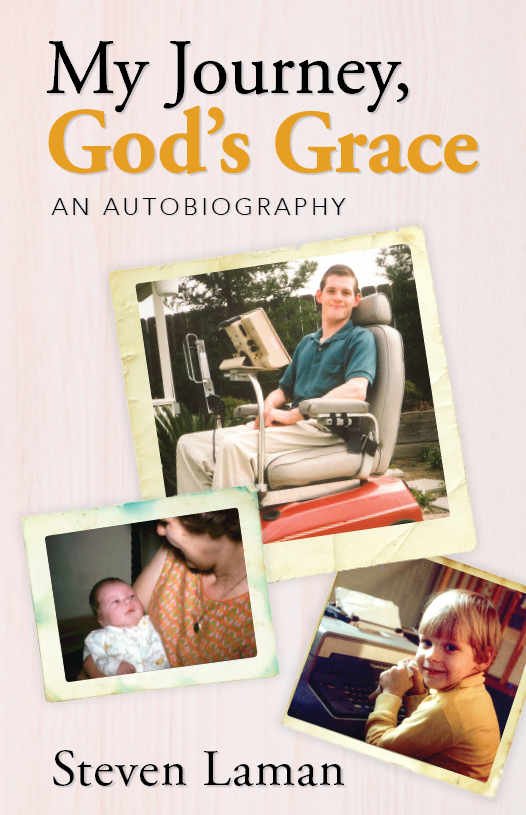 Come here and listen, let me tell you what God did for me.
Born without enough oxygen, Steven Laman has lived with cerebral palsy his whole life. Steven and his family had to learn and adjust to his disability, and a different life than the one they had planned. But Steven's story is not a story of loss. It's a story of God's provision and abundant grace. In this book, Steven tells the funny, touching, and encouraging stories of God's guidance on the journey of his life.
Steven mixes his own life story of living with a disability with meditations on the Bible. His thoughtful reflections will be familiar to his many devotional readers, and provide a new perspective on following God in every circumstance.
Steven Laman is a writer and public speaker who has lived with cerebral palsy since his birth in 1970. Steven is a prolific devotional writer for Words of Hope, and the author of two other books: Strength in Weakness and My Grace Is Sufficient. He also volunteers as a teacher's aide. He lives with his parents in Iowa.
Steven Laman's autobiography, My Journey, God's Grace, is available in print, ebook, and audiobook. Please fill out the form below to request your copy, or download the audiobook using the chapter buttons below.
Place a Printed Book Order