Read: Amos 5:16-24
Woe to you who desire the day of the LORD! Why would you have the day of the LORD? It is darkness, and not light, as if a man fled from a lion, and a bear met him. (vv. 18-19)
I have been convicted by Amos over one of my dearest desires. I long for Jesus to return in his glory, to right all that has gone wrong, to usher in his kingdom on earth as it is in heaven. I long for no more tears, sorrow, sighing, or begging for change. I long to be transformed in an instant (1 Corinthians 15:52), to be like Jesus. Only God knows my heart, and where I run from a lion only to meet a bear; where my desires are but selfish cravings. Only God knows where I ask and do not receive, because I ask wrongly (James 4:3).
Amos presents to us a truth about the day of the Lord: that day will be like darkness because the great father heart of God will ache for all who don't know they are beloved, or those who rejected that love in favor of being gods to themselves. Rather than wasting precious time longing for that day to come, let us gladly work to ensure that the people God loves and gave his life for will come to know the mercy we have known. —Amy Clemens
As you pray, ask God to reveal the contents of your own heart. Where does your longing for the day of the Lord need to be tempered by God's will that none should perish (2 Peter 3:9; Matthew 18:14; John 3:16-17)?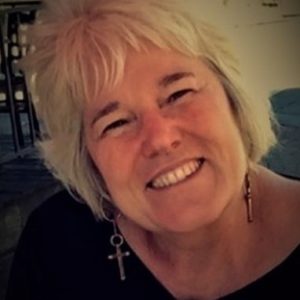 With a bachelors in journalism from Texas Tech University and a masters from Western Theological Seminary, Amy Clemens enjoys all things writing, particularly about the life of faith. She is blessed with a family that includes husband Fred, five children, and five grandchildren.
Amy has just published her first book, "Walking When You'd Rather Fly: Meditations on Faith After the Fall," which weaves her journey from childhood abuse toward healing and spiritual growth with a practical theology for the big story of God. You can find out more about the book and author at walkingwhenyoudratherfly.com.