Read: Galatians 4:1-7
God has sent the Spirit of his Son into our hearts, crying, "Abba! Father!" (v. 6)
Earlier this month in looking at the family tree of Jesus in Matthew 1, we noted that at the end of the genealogy Joseph was not listed as "the father of Jesus" but only as "Mary's husband." No doubt growing up, Jesus called Joseph "Father" or "Dad" (or "Abba") but it would be his heavenly Father that Jesus would go on to say so much about in his parables and sermons. Jesus had only one true Father, and it was Almighty God.
In Galatians 4, Paul reminds the Galatians that because of who Jesus was, we all got adopted into the divine family. In his most famous prayer, Jesus taught the disciples to address God as "Our Father in heaven." We got adopted and now can call someone who is no less than the God of the galaxies "Abba! Father!" "Abba" is thought to have been a tender word for a child to use, more or less the equivalent of "Daddy."
This month we have anticipated and then celebrated the birth of Jesus. Mary and Joseph became a family unit when that first child arrived and although Joseph was not really Jesus' father, he and Mary did go on to have more children in the usual way. But the real family that matters in the long run is God's family and by grace that is not someone else's family, it is ours. We get to call God "Daddy," and that is a properly stunning truth to savor! —Scott Hoezee
As you pray, call out to your Abba!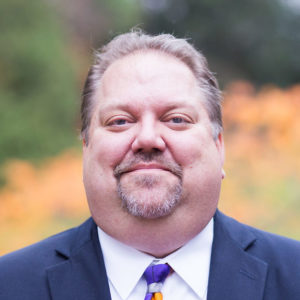 Scott Hoezee is an ordained pastor in the Christian Reformed Church of North America. He served two Michigan congregations from 1990-2005 and since 2005 has been a faculty member at Calvin Theological Seminary in Grand Rapids, Michigan, where he serves chiefly as the Director of The Center for Excellence in Preaching. He is the author of several books, including most recently Why We Listen to Sermons (Calvin Press 2019) and is the co-host of the "Groundwork" radio program.