Read: Luke 17:11-19
Jesus asked, "Were not all ten cleansed? Where are the other nine? Has no one returned to give praise to God except this foreigner?" (vv. 17-18 NIV)
When we had recently arrived as missionaries to the Tzeltals in Chiapas, Mexico, a group of church leaders came to visit us on a hot, dry afternoon. After they had been talking with my husband for some time, I served them each a glass of cold Kool-Aid.
When each man had been served and was sitting there with his glass in his hand, my husband started to lift his glass to his lips. At that very moment, one of the men said, "We will thank God for this drink."
As my husband quickly brought his glass down to his lap, they all bowed their heads as this man offered a prayer of thanksgiving to God for the glass of Kool-Aid.
Never before had we thanked God for just a glass of Kool-Aid. But never again while we lived among the Tzeltals did we lift a glass to our lips to drink without thanking God for it first. We were learning many good lessons.
That was the first lesson the Tzeltals taught us: thankfulness for all things. —Helen Hofman
As you pray, thank God for all of his good gifts, especially the most basic things in your life. Ask God to give you a thankful heart for all things.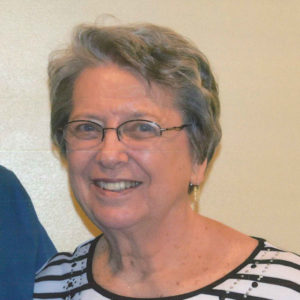 Helen Hofman is a retired missionary. She and her husband Sam worked with the Tzeltal and Tojolabal Indians of Chiapas, Mexico for more than forty years. In their work, they helped set up a Bible School to train the Tzeltals, taught in the Bible School, prepared Sunday School materials, textbooks, hymnals and audiovisuals. They also coordinated the translation of the Amatenango Tzeltal New Testament and the revision of the highland Tzeltal Bible.