Read: Esther 2:1-18
"And let the young woman who pleases the king be queen instead of Vashti." This pleased the king, and he did so. (v. 4)
When Ahasuerus wakes up after his one-hundred-eighty-seven-day drinking bash, he discovers that he has banished Queen Vashti. His courtiers comfort him by suggesting a contest for a new queen.
As we read the story of how the young Jewish girl, Esther, gets caught in the king's dragnet, we would do well to remember that this is not like a modern-day beauty pageant. The "Miss Persia" contestants are not volunteers, and there are no scholarships or parting gifts. Even the winner gets only the dubious honor of marrying King Ahasuerus. For all of his power and majesty, this king is not the brightest light in the harbor. And for a Jewish girl, the prospect of marrying a heathen king could not have been very appealing.
Remember, too, that Esther is triply vulnerable: she is an exile, a woman, and an orphan. When she is conscripted to compete for Miss Persia, it's no wonder her guardian and cousin, Mordecai, spends his days pacing with worry at the gates of the harem.
When Esther "wins" we're not sure whether to laugh or cry. She may have wondered herself. And she must surely have wondered why God had put her in this odd position. —Carol Bechtel
As you pray, ask God to guide you when you wonder what his plans are for you. Ask him to help you trust him and follow where he leads.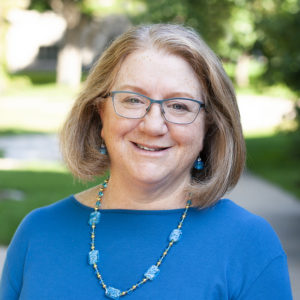 The Rev. Dr. Carol Bechtel is Professor of Old Testament at Western Theological Seminary in Holland, Michigan where she has taught since 1994. Dr. Bechtel preaches and teaches widely and is a General Synod Professor of Theology in the Reformed Church in America. She served as President of the RCA's General Synod and moderator of its General Synod Council. She also serves as the Executive Director of the American Waldensian Society. Her publications include a commentary on Esther for the Interpretation series, and several Bible study books and curricula.
She now lives in Holland, Michigan with her husband, Tom Mullens. They have four children and seven grandchildren. Her hobbies include singing, cooking, gardening, and the Celtic harp.