Read: Isaiah 25:1-9
Behold, this is our God; we have waited for him, that he might save us. This is the Lord; we have waited for him; let us be glad and rejoice in his salvation. (v. 9)
I love a feast. We mark the holidays by gathering with friends and family to share a special meal together. The sounds of talking and laughing, of beverage bottles being opened, of the clinking of forks and knives tucking in to delicious food, and music in the background all contribute to that warm feeling of delight as we savor the good in it. I was recently in Uganda, and they talk of the joys of fellowship and "swallowship." Hear! Hear!
Isaiah prophesied a great feast of rich food and good wine. But there was more than food and drink in this feast. The feast was made possible by the Lord swallowing the veil of darkness and death that covered us. Imagine that!
I am thankful for gatherings of friends and family that rehearse the unending joy we will have one day with our Lord, when God will once and for all swallow up the veil of sin and darkness that hides the truth of the gospel. Isaiah saw a day, echoed in the Revelation of John, when God would wipe away our tears and death would be swallowed up forever. Yes, that calls for a feast. Let us be glad and rejoice in his salvation. —Andy Bast
As you pray, thank God for the earthly reminders of the great feast when God wipes away all tears and swallows death forever.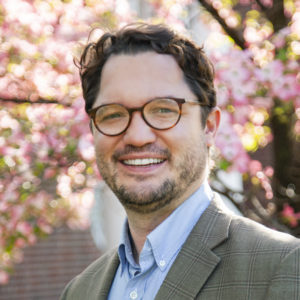 Andy Bast is the Director of Development at Western Theological Seminary in Holland, Michigan.