Read: Colossians 4:2-6
Let your speech always be gracious. (v. 6)
"Just two final things before I sign off," Paul said. "First, keep praying for us so that we can keep preaching, especially since I'm in prison and that makes it tough to get around. Second, behave well toward people not in the church and make sure your speech to them is kind."
The revelation that Paul was in prison is striking. Sitting in a dark cell with perhaps just a small shaft of light falling across the floor, Paul nevertheless could see the beauty of Christ. He might have been wearing handcuffs, but he wrote as someone who knew that real freedom came only from Jesus. And nothing was more important than preaching the gospel.
Speaking of preaching, we are supposed to do this in how we interact with non-Christians. We are to be gentle, respectful, and kind. We need to watch our language. Harsh condemnations will never do. Even if we get criticized, responding in kind is not what Jesus would do. Paul used the image of salt. Even as the right dash of seasoning can perk up the blandest food into something tasty, so our most common words will sound more appetizing if we make sure we are always talking in love.
Given that Paul was wrongly imprisoned at the time, when he said he knew something about responding gently to people who were not nice, you have to conclude that he knew exactly what he was talking about! —Scott Hoezee
As you pray, ask the Spirit to season your speech this day with gentleness and love.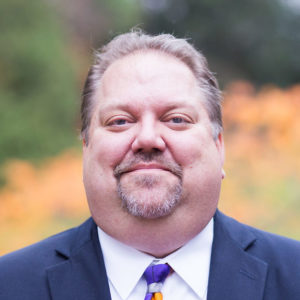 Scott Hoezee is an ordained pastor in the Christian Reformed Church of North America. He served two Michigan congregations from 1990-2005 and since 2005 has been a faculty member at Calvin Theological Seminary in Grand Rapids, Michigan, where he serves chiefly as the Director of The Center for Excellence in Preaching. He is the author of several books, including most recently Why We Listen to Sermons (Calvin Press 2019) and is the co-host of the "Groundwork" radio program.