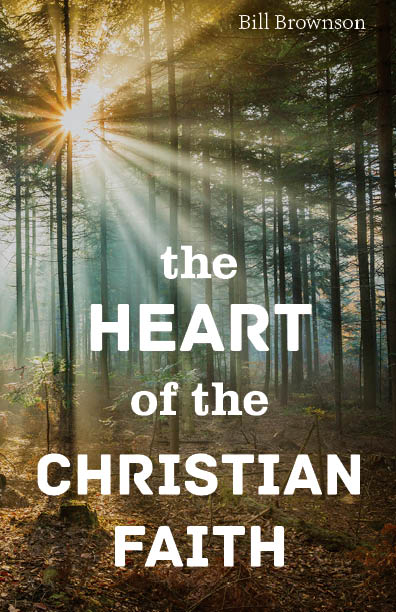 With the thoroughness of a scholar and the tenderness of a father, Dr. Bill Brownson leads readers through the first eight chapters of the book of Romans verse by verse. A true celebration of the text, this joyful exploration of Paul's letter will nurture your faith, answer your questions, and help you apply the truths of Scripture into your daily life experiences. The Heart of the Christian Faith guides readers through the basic truths of Christianity, as summarized in the first chapters of Romans, and straight to the heart of Christ.
Complete with study questions, this book lends itself to in-depth Bible study. It is suitable both for personal devotions and for small group gatherings.
"Martin Luther once said of Paul's letter to the Romans: 'This letter is truly the most important piece in the New Testament. It is purest gospel.' It is 'a clear picture of the true heavenly bread that is Jesus Christ himself.' If Luther was right about Romans being bread for us then I strongly urge you to let Bill Brownson through this book be your table server." —Dr. Tim Brown, Western Theological Seminary
Request a Copy
This book is still in print. To receive a printed copy of this book, please fill out the form below. We are currently only able to send books to addresses within the United States and Canada. Please allow 2 weeks for delivery. We will email you with a confirmation of your request, and the expected shipping time. Please consider a suggested donation of $10 to help offset processing and delivery. Thank you.
The Heart of the Christian Faith