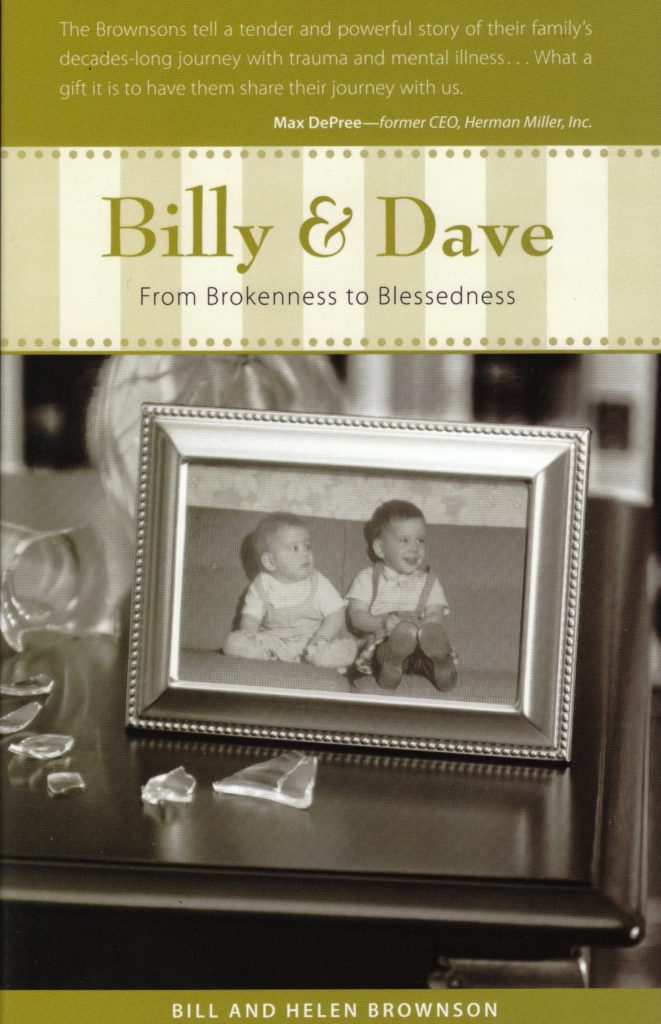 This is a story about two sons, Billy and Dave, and the family of which they were a part. It is also a story of loss—the different kinds of losses that Billy and Dave each experienced and the things their family lost as a result. In the early 1950s Bill and Helen Brownson were the parents of a young and growing brood. Deeply devoted to one another and to the Lord, committed to serving him in ministry, the Brownsons were the very picture of a happy, active Christian family.
Tears and laughter, discouragement and hope, reminiscences and dreams—all of these met me as I devoured the pages of Bill and Helen's Billy and Dave: From Brokenness to Blessedness. Our dear friends have written a little book with a large purpose. Its pages promise to lead us from the pain of our brokenness to the blessedness of Christ's presence. Read it and be renewed!
Request a Copy
This book is still in print. To receive a printed copy of this book, please fill out the form below. We are currently only able to send books to addresses within the United States and Canada. Please allow 2 weeks for delivery. We will email you with a confirmation of your request, and the expected shipping time. Please consider a suggested donation of $10 to help offset processing and delivery. Thank you.
Dr. William C. Brownson is the President Emeritus of Words of Hope. Dr. Brownson has served Reformed churches in Lodi, New Jersey, and Chicago, Illinois. In 1964 he was appointed Professor of Preaching at Western Theological Seminary, a position he occupied for ten years before serving at Words of Hope. In addition to a widespread speaking ministry in churches, on university campuses and at conferences, Dr. Brownson has written extensively for the Church Herald, other Christian periodicals, and he has authored many books.