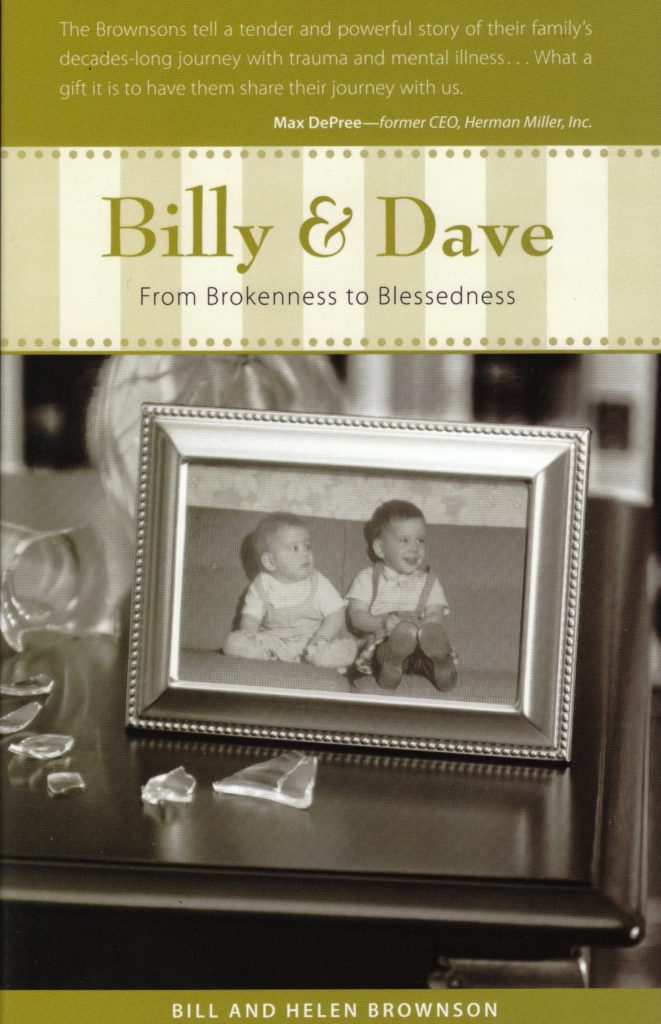 This is a story about two sons, Billy and Dave, and the family of which they were a part. It is also a story of loss—the different kinds of losses that Billy and Dave each experienced and the things their family lost as a result. In the early 1950s Bill and Helen Brownson were the parents of a young and growing brood. Deeply devoted to one another and to the Lord, committed to serving him in ministry, the Brownsons were the very picture of a happy, active Christian family.
Tears and laughter, discouragement and hope, reminiscences and dreams—all of these met me as I devoured the pages of Bill and Helen's Billy and Dave: From Brokenness to Blessedness. Our dear friends have written a little book with a large purpose. Its pages promise to lead us from the pain of our brokenness to the blessedness of Christ's presence. Read it and be renewed!
Request a Copy
This book is still in print. To receive a printed copy of this book, please fill out the form below. We are currently only able to send books to addresses within the United States and Canada. Please allow 2 weeks for delivery. We will email you with a confirmation of your request, and the expected shipping time. Please consider a suggested donation of $10 to help offset processing and delivery. Thank you.