Read: Romans 10:5-21
And how are they to believe in him of whom they have never heard? (v. 14)
Two years ago I sat around a small fireplace high in the mountains of Arunachal Pradesh, India, among a few Monpa-language Christians. As I handed them SD cards with digital audio of gospel teaching and praise songs in their own tongue, my mind was drawn to Romans 10:15, "How beautiful are the feet of those who preach the good news!" This family now had a new way to share the good news with their own people.
On its most basic level, salvation is remarkably easy: "If you confess with your mouth that Jesus is Lord and believe in your heart that God raised him from the dead, you will be saved" (v. 9). It's easy for us because Jesus did the work. He lived a perfect life and died as the perfect sacrifice in our place. By his death and resurrection, he made salvation for all possible. For "everyone who calls on the name of the Lord will be saved" (v. 13). Salvation is available for Jews like Paul and Gentiles like you and me and the Monpa.
There is one main obstacle. Before we can believe in our heart, we have to hear the message of Jesus. According to the Joshua Project, there are still 2 billion people on earth who have never heard about Jesus in a language they can understand, and more than 130,000 of them speak Monpa. "How are they to believe in him of whom they have never heard?" (v. 14). Today, they can. —Jon Opgenorth
As you pray, remember those who have never heard.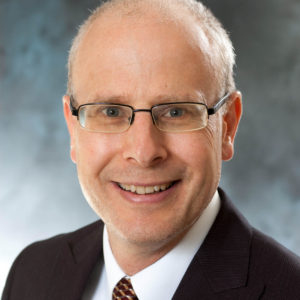 Rev. Jon Opgenorth serves as president of Words of Hope. Previously, he served for 18 years as senior pastor at Trinity Reformed Church in Orange City, Iowa. In preparation for ministry, he received a BA in Religion from Northwestern College, and an MDiv from Fuller Theological Seminary.