Read: Romans 11:1-10
I have kept for myself seven thousand . . . (v. 4)
"It is very hard to be all alone in your faith." A young Iranian shared those words behind tear-filled eyes as she recounted her testimony in a retreat held by Words of Hope. With church buildings closed inside Iran, this retreat was her only chance in a year to experience Christian community. Do you ever feel alone in your faith? Maybe you feel that way right now. It's hard to be alone.
In today's reading, Paul recalls the time described in 1 Kings 19 when Elijah told God how alone he felt. It seemed as if all of Israel abandoned God's covenant and that he alone was left. He could not understand how so many could forsake God or how God could leave him alone to defend the faith. In that moment, God reminded Elijah that he was not the only believer. God preserved 7,000 others who had not worshiped the false god Baal.
Paul sees Elijah's example as an interpretation for his day and for ours. Why do so many reject God's gift of salvation in Jesus? Why does it seem some people's ears cannot hear and eyes cannot see (Rom. 11:8-9)? Because salvation is based on God's grace and not on our works (vv. 5-6). We cannot force ears to hear or eyes to open. Only God through the Holy Spirit can open what otherwise remains closed. It is hard when we feel alone in our faith. God promises that no matter our circumstances, we never will be. —Jon Opgenorth
As you pray, ask God to encourage those who feel alone in their faith.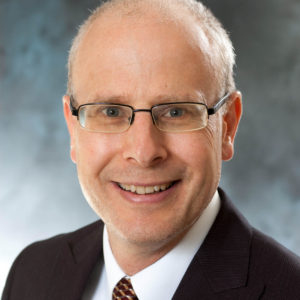 Rev. Jon Opgenorth serves as president of Words of Hope. Previously, he served for 18 years as senior pastor at Trinity Reformed Church in Orange City, Iowa. In preparation for ministry, he received a BA in Religion from Northwestern College, and an MDiv from Fuller Theological Seminary.