Read: Romans 3:21-31
But now the righteousness of God has been manifested . . . (v. 21)
The "but" of verse 21 pivots from the valley of our despair to the mountains of God's majesty. There is so much to take in it's hard to know where to look. Our family once brought a friend to Colorado who had never been west of the Mississippi. Her eyes popped wide as we entered Big Thompson Canyon from Loveland up to Estes Park. Before we reached 10 miles, all of her Kodak film for the week was used up! We had not even gotten to the best part.
That's what happens when we begin to understand God's grace for us. Here are just three of the many vistas in Romans 3. First, notice the "forbearance" (v. 25) of God's patience with our sin. He has every right to abandon us, but he patiently endured our sin because he had a plan. Second, that plan itself is another vista: God places Jesus "as a propitiation" (also v. 25). Propitiation describes the sacrificial lamb on the altar. This is Jesus nailed on the cross and offering his blood in place of ours.
Third, all this is given "by his grace as a gift" (v. 24). A gift is not a reward. It is offered because of the one who gives it. Our salvation, from beginning to end, is a complete work of God. It is not something we could find on our own. It can only be seen when Jesus comes into view. Are your eyes popping at his glory yet? —Jon Opgenorth
As you pray, marvel at God's grace in Jesus.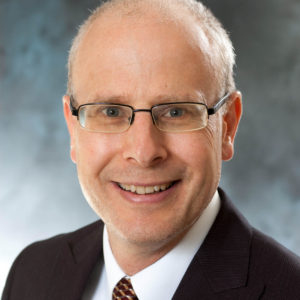 Rev. Jon Opgenorth serves as president of Words of Hope. Previously, he served for 18 years as senior pastor at Trinity Reformed Church in Orange City, Iowa. In preparation for ministry, he received a BA in Religion from Northwestern College, and an MDiv from Fuller Theological Seminary.