Read: Romans 3:1-20
No one does good, not even one. (v. 12)
I needed a dentist. I knew I had problems, but not how bad my situation was. Dental visits can feel for me like an audit of my oral hygiene habits. Despite having access to toothbrushes and floss, I have not made good use of this knowledge. Sure enough, the exam revealed things worse than I expected. The dentist and hygienist went over the issues I faced, but then offered something unexpected: a gracious way forward, not in judgment, but in hope. They said, "It's bad, but we will help."
Paul provided an audit of our sin in verses 10-18 with examples from Genesis to the Prophets of how bad we have become. Not even the Jewish people, who "were entrusted with the oracles of God" (v. 2), could justify their own salvation. Romans 1:18–3:20 lays out the case against all of humanity, and our passage today presses the point home, "For by works of the law no human being will be justified in his sight" (3:20).
We are worse off than we think, but we are not beyond hope. The very next verse begins a new section where we learn the depths of God's love for us in Jesus. Our sin exposes our complete need for a Savior. It's bad, but God will help. He graciously shows us the way. Pointing to Jesus, John the Baptist said, "Behold, the Lamb of God, who takes away the sin of the world!" (John 1:29). And that includes you. —Jon Opgenorth
As you pray, contemplate your need for God and the hope he gives.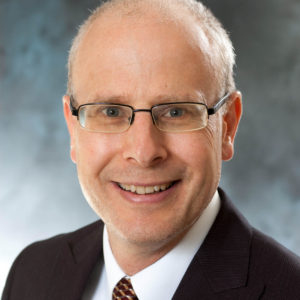 Rev. Jon Opgenorth serves as president of Words of Hope. Previously, he served for 18 years as senior pastor at Trinity Reformed Church in Orange City, Iowa. In preparation for ministry, he received a BA in Religion from Northwestern College, and an MDiv from Fuller Theological Seminary.