Read: Romans 4:1-25
In hope he believed against hope . . . (v. 18)
What came first, the chicken or the egg? This is the issue of Romans 4. What comes first, our faith in God's promise or our obedience to God's law? Romans 3:24 emphatically declares we are "justified by his grace as a gift." If salvation is a gift to all who believe, then our faith precedes our obedience. Our salvation does not depend on our ability to keep God's commands but on our trust in God's promise. Amen!
Abraham is Paul's example for this truth. In Genesis 15, God made the staggering promise that his descendants would be as numerous as the stars. Staggering not only because of the number, but also because Abraham was nearing 100 years old with no children. Incomprehensible! Yet, "Abraham believed God, and it was counted to him as righteousness" (Rom. 4:3). "In hope he believed against hope" (v. 18). The saints of the Old Testament were justified by faith and not by works, just like us.
Their trust in God's promise focused on the future. Salvation in Jesus would not come until centuries after they first believed. Our faith trusts in God's promise of Christ's future return and the hope of heaven. But unlike Abraham, we have seen God already act in Christ. We can anchor our hope in Jesus because God has already done what is needed for our salvation. We simply need to receive God's gift. Do it today. Do not delay. —Jon Opgenorth
As you pray, ask God for a heart that trusts Jesus is enough.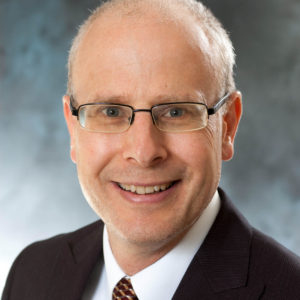 Rev. Jon Opgenorth serves as president of Words of Hope. Previously, he served for 18 years as senior pastor at Trinity Reformed Church in Orange City, Iowa. In preparation for ministry, he received a BA in Religion from Northwestern College, and an MDiv from Fuller Theological Seminary.