Read: 1 Peter 3:8-17
A reason for the hope that is in you . . . (v. 15)
"Be Prepared" is the Boy Scout motto etched into me and everyone who ever attended a Boy Scout meeting. It applied to both mind and body, so we would know the right thing to do at the right time, and act with courage and strength. We earned "badges" in activities like knot tying, cold-weather survival, and citizenship—all with an aim to face real-world situations as adults. I moved on from scouting after a couple years, but I'll never forget that motto and what I learned from the badges.
Peter wanted Christians to have a preparedness mindset. Believers should not be surprised when they face evil or reviling (v. 9) or suffering (v. 14) or slander (v. 16). We must prepare ourselves now so that when trials come, we will be "prepared to make a defense to anyone who asks you for a reason for the hope that is in you" (v. 15).
I have met amazing colleagues in hard places. They daily face persecution and threats and much slander. They do so with a deep, living hope and a longing for those opposed to knowing Jesus. One Bhutanese believer told me, "Even the jailers need Jesus." How can we prepare now so we will be ready then? For starters, you're doing it right now, by daily meditating on God's Word. We don't get a Scout's "badge" for daily devotions, but growing in the Word will help us know what to do and courageously act when the trials come. —Jon Opgenorth
As you pray, thank God for the hope that is in you.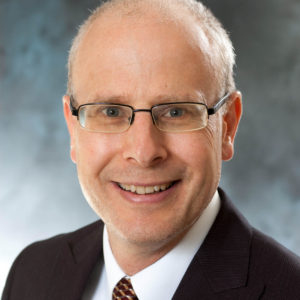 Rev. Jon Opgenorth serves as president of Words of Hope. Previously, he served for 18 years as senior pastor at Trinity Reformed Church in Orange City, Iowa. In preparation for ministry, he received a BA in Religion from Northwestern College, and an MDiv from Fuller Theological Seminary.