Read: 1 Peter 3:1-7
Heirs with you of the grace of life . . . (v. 7)
Storyteller Garrison Keillor describes the fictional town of Lake Wobegon as a place where "All the women are strong, all the men are good-looking, and all the children are above average." I wonder how women feel when Peter calls them "the weaker vessel" (v. 7). I wouldn't describe my wife, daughters, or daughter-in-law as "weaker." This passage can feel out of place in a time when women have more equality in society.
In the days of this letter, however, these instructions were nothing short of revolutionary. A striking mutuality punctuates the passage. In the AD 60s, marriage implied a kind of ownership. Wives had little freedom, and could not inherit. But Peter echoed Paul (Ephesians 5) in calling for a mutuality of submission and love rooted in hearts devoted to Christ. And he doubled down on mutuality when he said that wives are "heirs with" their husbands (v. 7). This elevated status would not have been lost on readers of his letter. Believing wives and husbands were "children of God" and "fellow heirs with Christ" (Rom. 8:16-17).
Married believers offer a testimony still today as they live with Christlike love, honor, and service to one another. It takes strong people who are secure in God's love for themselves to humbly serve their spouse like Christ served them. Imagine a world where this is true. —Jon Opgenorth
As you pray, pray for Christians who are married.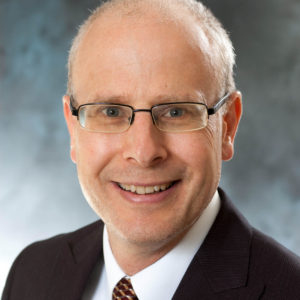 Rev. Jon Opgenorth serves as president of Words of Hope. Previously, he served for 18 years as senior pastor at Trinity Reformed Church in Orange City, Iowa. In preparation for ministry, he received a BA in Religion from Northwestern College, and an MDiv from Fuller Theological Seminary.