Read: 1 Peter 1:3-12
Born again to a living hope . . . (v. 3)
Last February, I had the privilege of meeting with a group of believers from Iran. Seven received baptism. For all of them, our worship times provided the one time in the year when they could sing aloud their praises to Jesus. The joy in their smiles fueled my soul as I waded through the coming months of uncertainty that came with the COVID-19 crisis.
Peter anticipated the coming trials that would "grieve" believers (v. 6), so he began with the key for persevering in faith: a living hope and an imperishable inheritance (vv. 4-5). Biblical hope is not wishful thinking like "I hope I win the lottery." Rather, it anchors us to the resurrection of Jesus. Because Christ rose, we will rise. While we do not know what lies in our path before resurrection, living hope helps us endure trials because we know how the story ends: with an inheritance that surpasses what the prophets prophesied (v. 10) and which even angels long to see (v. 12).
That truth allows us to "rejoice with a joy that is inexpressible" (v. 8). That is what I saw on the faces of Iranian believers. Persecution, prison, even death does not mute their joy. I saw in them what I imagine John Calvin meant when he wrote about the sacraments, "Although my mind can think beyond what my tongue can utter, yet even my mind is conquered and overwhelmed" (Institutes, 4.17.7.) May we live with that kind of amazement. —Jon Opgenorth
As you pray, thank God for a living hope.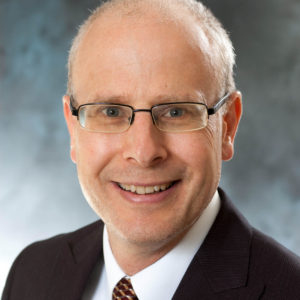 Rev. Jon Opgenorth serves as president of Words of Hope. Previously, he served for 18 years as senior pastor at Trinity Reformed Church in Orange City, Iowa. In preparation for ministry, he received a BA in Religion from Northwestern College, and an MDiv from Fuller Theological Seminary.