Read: 1 Peter 1:1-2
Elect exiles of the Dispersion . . . (v. 1)
Writing from Rome three decades after Jesus rose, Peter told us who we are, how we got here, and where we are going. The first recipients of his letter were spread throughout modern-day Turkey. The times pulsated with anxious uncertainty as Nero's reign of terror was about to be unleashed. In our own unprecedented times of pandemic and unrest, I pray this letter finds us eager to hear Peter's words.
Everyone who believes is chosen (v. 1). This echoed Jesus in John 15:16, "You did not choose me, but I chose you," and Paul in Ephesians 1:4-5, "In love he predestined us for adoption." God the Father chose us for himself and for the times in which we live. As "exiles," we're not geographically banished, but our citizenship as believers is not of this world (Phil. 3:20). So morally or spiritually, we ought always to feel a little (even a lot) like we don't quite fit.
And we are "dispersed." We are in cities, on farms, in prisons, working all varieties of jobs, and living among every conceivable ethnicity. In these places, we are the light of the world in dark places (Matt. 5:13-14). We may never be welcome and may endure hardships we cannot imagine, but we do not go out alone. The Spirit sanctifies us for this mission of obedience (1 Peter 1:2), and God still answers Peter's prayer to multiply grace and peace to us. Wherever this day finds you, you are just where you are supposed to be. —Jon Opgenorth
As you pray, thank God for choosing you to be his very own.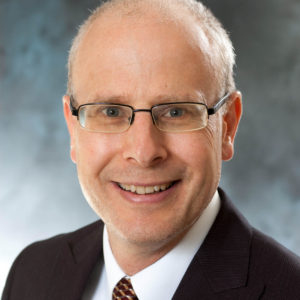 Rev. Jon Opgenorth serves as president of Words of Hope. Previously, he served for 18 years as senior pastor at Trinity Reformed Church in Orange City, Iowa. In preparation for ministry, he received a BA in Religion from Northwestern College, and an MDiv from Fuller Theological Seminary.