Read: Luke 10:3, Psalm 23
Behold, I am sending you out as lambs in the midst of wolves. (v. 3)
As a little boy, I loved singing "Onward, Christian Soldiers" in Sunday school. We'd strut around like conquering heroes of a cosmic battle. I think the teachers were happy to have us burn off energy too! Today, I'm more than a little troubled by the song's triumphal tone. Christians, of course, have nothing to be ashamed of, and Christ's victory is sure, but triumph is not Christ's tone for the ones he sends in mission.
We are sent "as lambs in the midst of wolves" (v. 3). Augustine once preached at a commemoration of martyrs that we're "not in the neighborhood of wolves, but in the midst of wolves." The posture of a disciple isn't that of a conqueror. Nor is it a sheepish silence cowering in fear. Rather, it's a humble confidence that God's kingdom has arrived in Jesus. Wolves may threaten the lambs, but the lambs want even the wolves to be saved. In that same sermon, Augustine added, "For when the many wolves killed the few sheep, the wolves were changed and became sheep."
This is the lesson I take from Christians in hard places. Believers in Niger number less than 1 percent of the population, most of whom are Muslims. Yet these few believers display a courageous humility, sharing the hope of Jesus with those who would seek their demise. Day by day, village by village, people are turning to Christ. May we do the same when we feel our faith is threatened.
As you pray, ask God for humble courage.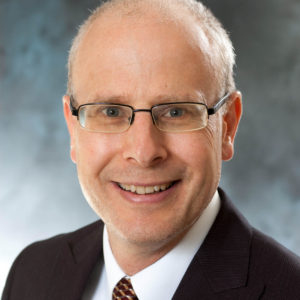 Rev. Jon Opgenorth serves as president of Words of Hope. Previously, he served for 18 years as senior pastor at Trinity Reformed Church in Orange City, Iowa. In preparation for ministry, he received a BA in Religion from Northwestern College, and an MDiv from Fuller Theological Seminary.