Read: John 17:6-8
They have believed that you sent me. (v. 8)
How do we actually experience salvation? John 3:16 says that everyone who believes in Jesus will "have eternal life." But what happens before that moment of belief? In today's portion of Jesus' prayer, we capture a glimpse. His prayer begins by requesting God's glory (John 17:1-5). The rest of his prayer focuses on the disciples. Verses 6-8 describe how they came to believe.
They somehow already belonged to God, and God gave them to Jesus: "Yours they were, and you gave them to me" (v. 6). Next, Jesus "manifested" God's name to them in his person and words. "I have given them the words that you gave me" (v. 8). And then comes the response: "they have believed that you sent me" (v. 8). In such few words Jesus offers the profound path that every believer takes.
Have you pondered how precious a gift salvation is? Somehow, from all eternity, God chose you to be his: "In love he predestined us for adoption to himself as sons through Jesus Christ" (Eph. 1:4-5). In God's perfect timing, the Holy Spirit opened your eyes to God's love for you in Christ: "The Spirit himself bears witness with our spirit that we are children of God" (Rom. 8:16). Your part is simply to respond by believing in Jesus. Even that faith is a gift of God (Eph. 2:8). From beginning to end, salvation is all a work of God. If you have not yet received that gift, I invite you to receive him today. —Jon Opgenorth
As you pray, thank God for choosing you.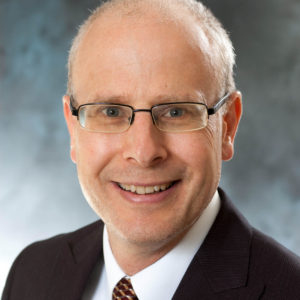 Rev. Jon Opgenorth serves as president of Words of Hope. Previously, he served for 18 years as senior pastor at Trinity Reformed Church in Orange City, Iowa. In preparation for ministry, he received a BA in Religion from Northwestern College, and an MDiv from Fuller Theological Seminary.