Read: 3 John
Therefore we ought to support people like these, that we may be fellow workers for the truth. (v. 8)
Jesus once said, "Foxes have holes, and birds of the air have nests, but the Son of Man has nowhere to lay his head" (Luke 9:58). Jesus' ministry required him to go from town to town, preaching the good news of God's kingdom. Today, that is often still true for gospel workers. Visiting speakers, missionaries on furlough, and even seminary students may come to minister to your congregation—and they may need a place to stay. Are you willing to open your home to show them hospitality?
The apostle John writes to his friend Gaius in this short letter we call 3 John. He commends Gaius for the hospitality he extended to traveling Christian workers who had "gone out for the sake of the name" (v. 7). Even though they were strangers, Gaius welcomed them in Christian love. John has less kind things to say about another man, Diotrephes, who not only refused to receive the travelers, but made life difficult for those in the church who wanted to be hospitable to them (v. 9). John warns Diotrephes, but encourages Gaius not to imitate evil but to imitate good (v. 11).
Think about what you can do to encourage traveling gospel workers. Can you provide a warm meal? A bed for the night? A place to recoup and rest? These small acts of hospitality will be appreciated, and it's likely that you will be blessed as well. —Laura N. Sweet
As you pray, consider how hospitality can be a support for gospel workers.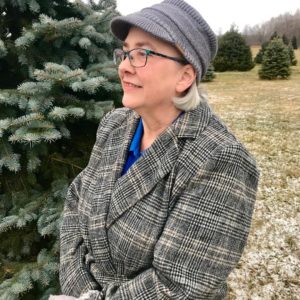 Laura N. Sweet is a wife, mother, grandmother, and former Christian schoolteacher from Midland, Michigan. She writes devotional material for both adults and children, and her work has appeared in more than a dozen publications.