Read: Acts 18:18-28
When Priscilla and Aquila heard him, they took him aside and explained to him the way of God more accurately. (v. 26)
Henry Wadsworth Longfellow once wrote, "A single conversation across the table with a wise man is better than ten years mere study of books." While we tend to think that great learning takes place in classrooms and lecture halls, the truth is we can learn so much through everyday conversations around a kitchen table. Opening our home to fellow believers, especially new ones, can provide a safe place for fellowship—and even discipleship, as we share truth from God's Word.
This seems to be the situation for Apollos when he first arrived in Ephesus. This gifted man was both eloquent and knowledgeable in the Scriptures, and was eager to teach in the synagogue. But when Paul's fellow missionaries, Priscilla and Aquilla, heard him speak, they realized that Apollos didn't have the whole story; "he knew only the baptism of John" (v. 25). The Bible says that "they took him aside," which means they instructed him privately, and, since Priscilla was involved in this teaching, it seems likely that they brought Apollos home with them to explain "the way of God more accurately" (v. 26). With the couple's help, Apollos became an even better preacher and was a great encourager of the believers in Achaia.
Opening our homes, praying with friends, and talking about the Bible over coffee are effective ways to encourage others, and demonstrate Christ's love—that is discipleship. And it's something you can do today! —Laura N. Sweet
As you pray, ask for opportunities to disciple other believers.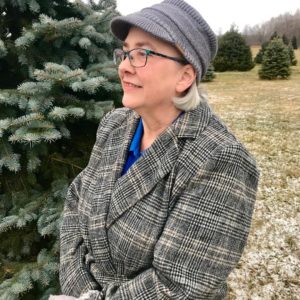 Laura N. Sweet is a wife, mother, grandmother, and former Christian schoolteacher from Midland, Michigan. She writes devotional material for both adults and children, and her work has appeared in more than a dozen publications.