Read: Ephesians 4:17-32
To put off your old self, which belongs to your former manner of life . . . (v. 22)
Last year my youngest daughter, Meredith, adopted a dog that had spent a long time in the animal shelter. The grateful dog was enthusiastic in her love for both Meredith and her new home! Still, she had some bad habits from the shelter and needed to be "socialized" for her new life as a pampered pooch. Meredith is patiently loving and training her dog, helping her to become the pet she was meant to be.
Likewise, we carry some baggage from our former way of life—the sins we engaged in before we trusted in Christ. But Paul reminds us we must no longer live like the ungodly people of this world, who are ignorant of God's Word. We must take off our "old self" and put on the "new self," which follows God's righteous ways (vv. 20-24). That means a lifestyle of honest work and truthful communication. We want to build others up with our words, not tear them down. Anger and bitterness are set aside; kindness and forgiveness are embraced.
The changes needed to live this way of life don't happen overnight! God is patiently loving and leading us by his Holy Spirit, working within us and through us to walk as his obedient children. We have been forgiven of much; let us then "be kind to one another, tenderhearted, forgiving one another, as God in Christ forgave you" (v. 32). —Laura N. Sweet
As you pray, ask God to help you put off the old self, and to put on the new.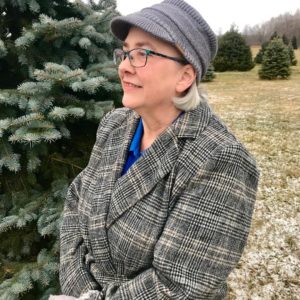 Laura N. Sweet is a wife, mother, grandmother, and former Christian schoolteacher from Midland, Michigan. She writes devotional material for both adults and children, and her work has appeared in more than a dozen publications.