Read: 1 John 4:7-21
Beloved, let us love one another, for love is from God. (v. 7)
The night before he was crucified, Jesus gathered with his disciples to observe the Passover. He had many things to share with them; he knew that, after his resurrection, the nature of their relationship would change. He would no longer be physically among them. But as the disciples remained together, it was so important for them to have strong and supportive bonds. And so he emphasized the love that needed to define their relationships: "A new commandment I give to you, that you love one another" (John 13:34).
John elaborates on this idea in 1 John 4. God's children must love each other. That's a tall order sometimes: neither we nor the people around us are always lovable. But this command is still possible because God is love, and love is from God. He is the source of all love. As we abide in God, God abides in us, and his love is perfected in us. We love God because he first loved us, and sent his Son to die in our place. If we don't love others, we cannot truly know and love him.
Our love for God and for others is possible because "he has given us of his Spirit" (1 John 4:13). The Holy Spirit helps us to grow in our love for both God and for the people in our life. This new commandment can truly transform us and make us more loving—and more like Jesus! —Laura N. Sweet
As you pray, ask God to help you love him, and love others.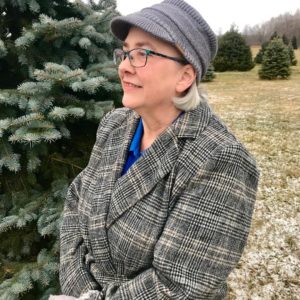 Laura N. Sweet is a wife, mother, grandmother, and former Christian schoolteacher from Midland, Michigan. She writes devotional material for both adults and children, and her work has appeared in more than a dozen publications.