Read: Psalm 107:33-38
They sow fields and plant vineyards. (v. 37)
The people of this psalm had been exiles. God judged Judah for unfaithfulness to him and injustice towards the poor. In faithfulness to his covenant with his people, he reversed their fortunes because of their sin. They questioned how to live in this unexpected situation. Should they just wait for God to set them free? The false prophet Hananiah thought so: "Within two years I will bring back . . ." (Jer. 28:3).
Not Jeremiah. "Build houses and live in them," he told the people. "Plant gardens and eat their produce . . . seek the welfare of the city where I have sent you into exile" (Jer. 29:5-7). He knew they had to get on with living in a new reality. And by so doing, both they and Babylon would prosper.
None of us choose the crises that confront us. What if, instead of anxious wonder, we viewed our deserts as places God wants to turn into springs of water (Ps. 107:35)? What if we participated in God's redeeming work in the world in which we find ourselves? How might we build up our cities and plant vineyards (vv. 36-37)?
After the initial shock of COVID-19 last spring, God did amazing things through new creativity. In Uganda, for example, our team used their new livestream equipment in such a way that the national media broadcasted live worship to more than 2 million people weekly for free. Only God could bring about that spring in the desert! What river is God ready to bring to your situation? —Jon Opgenorth
As you pray, ask God to help you build up your city.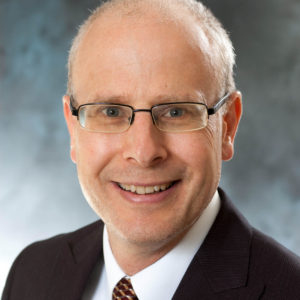 Rev. Jon Opgenorth serves as president of Words of Hope. Previously, he served for 18 years as senior pastor at Trinity Reformed Church in Orange City, Iowa. In preparation for ministry, he received a BA in Religion from Northwestern College, and an MDiv from Fuller Theological Seminary.