Read: Psalm 107:39-43
He raises up the needy out of affliction. (v. 41)
During my 80 days of working from home last spring, I began using ancient prayers to frame my days. A repeated refrain from the Book of Common Prayer asks, "Let not the needy, O Lord, be forgotten, nor the hope of the poor taken away." I began to pay attention to this theme in Scripture. Verse 41 promises that God "raises up the needy," which answers cries like Psalm 70:5, "But I am poor and needy; hasten to me, O God!"
How does God raise up the needy? Through people. For the returned exiles of Psalm 107, God had inclined the heart of a ruler towards mercy, first Cyrus and later King Artaxerxes in Nehemiah's day (Ezra 1-6; Neh. 2:1-8). Farmers were instructed to not harvest every stalk of grain, "You shall leave them for the poor" (Lev. 19:10). Paul invited the Corinthians to receive an offering for the poor in Jerusalem during a famine (2 Cor. 8-9). And it is care for the poor that Jesus made the central theme of his final parable (Matt. 25).
Who is God inviting you to raise out of affliction? Earlier this year, when many in the U.S. received government stimulus checks, some in my community decided others were more in need. In a grassroots viral moment, people began bringing their checks to our pastor to help a refugee family. In one afternoon, God raised up this family from despair. How is God inviting you? —Jon Opgenorth
As you pray, ask God to help you see what he sees.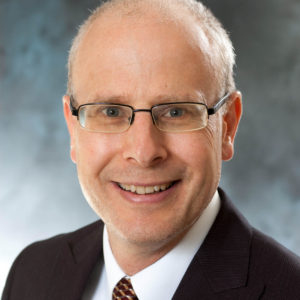 Rev. Jon Opgenorth serves as president of Words of Hope. Previously, he served for 18 years as senior pastor at Trinity Reformed Church in Orange City, Iowa. In preparation for ministry, he received a BA in Religion from Northwestern College, and an MDiv from Fuller Theological Seminary.