Read: John 8:12-20
I am the light of the world. (v. 12)
When Robert stopped by the Words of Hope office to thank us for how this devotional booklet helps him, tears welled up. He recounted parts of his story that were full of regret and rebellion. "I was walking in darkness and didn't know it. Now I can see!" He shared the power of God's Word to lead him day by day. This is exactly what Jesus offers us when he said, "I am the light of the world. Whoever follows me will not walk in darkness" (John 8:12).
The scene of this verse was likely during the Feast of Tabernacles. On one night Jews light four lamps in joyful celebration of God leading Israel through the wilderness with a pillar of fire (Exod. 13:21). The theme of light weaves through Scripture from Genesis to Revelation. Light is the first act of creation, and the forever reality of the new heavens and the new earth. Psalm 119:105 describes God's word as a light and a lamp that guides us. John 1 calls Jesus the Word who was God and the true light (John 1:1, 9).
Now, on this evening in the temple, Jesus boldly claimed that he himself was that Light. And he was not claiming to be the light of only the Jews. He was the light of the whole world, for whoever follows him (8:12). Once again, the salvation Jesus offered was not limited. It was for the "whoevers" in the world like Robert and you and me. —Jon Opgenorth
As you pray, thank Jesus for being the true light.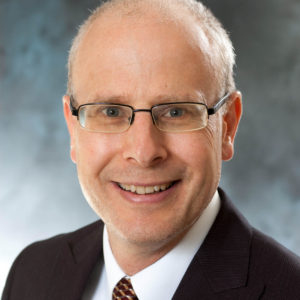 Rev. Jon Opgenorth serves as president of Words of Hope. Previously, he served for 18 years as senior pastor at Trinity Reformed Church in Orange City, Iowa. In preparation for ministry, he received a BA in Religion from Northwestern College, and an MDiv from Fuller Theological Seminary.