Read: John 12:12-19
Fear not, daughter of Zion. (v. 15)
Sometimes I fall asleep while watching my favorite team play basketball. I'll wake up to see they won with no idea how. When I watch the replay, there are moments when the game seems in doubt. How could we ever win? Knowing the outcome allows me to cheer with confidence along the way.
That is the sense I get from the Palm Sunday cry, "Hosanna!" (John 12:13). The word can be a request, as it is in Psalm 118:25, "Save us, we pray, O LORD!" On Palm Sunday, the form is slightly more confident, "He saves!" The throngs had seen or heard Jesus' signs—a blind man seeing, a paralyzed man walking, and a dead man rising! They wondered, they hoped, could Jesus be the promised Messiah? In the future, another crowd with palm branches would gather around Jesus and sing another form of hosanna, but with even more confidence, "Salvation belongs to our God . . . and to the Lamb!" (Rev. 7:10). In other words, "We win!"
Little could the first palm wavers imagine that "the King of Israel" (John 12:13) would be nailed to a Roman cross and buried in a tomb. How could he possibly save us if he was dead? And yet, he could only save us if he died and rose again. Today, even when the evil in the world seems so strong and we don't know how God will bring about his glory, we cry "Hosanna!" with the Revelation crowd because "the Spirit of him who raised Jesus from the dead dwells in [us]" (Rom. 8:11). —Jon Opgenorth
As you pray, shout "Hosanna in the highest!"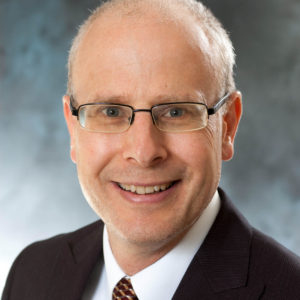 Rev. Jon Opgenorth serves as president of Words of Hope. Previously, he served for 18 years as senior pastor at Trinity Reformed Church in Orange City, Iowa. In preparation for ministry, he received a BA in Religion from Northwestern College, and an MDiv from Fuller Theological Seminary.