Read: Revelation 21:1-14
Then I saw a new heaven and a new earth, for the first heaven and the first earth had passed away. (v. 1)
Any fan of TV home makeover shows will tell you that there is a certain "formula" that every episode follows. They begin with a tour of the "before" condition of the house, and the plans to remodel. Then follows the account of the remodeling process—including prices and all the problems encountered. Finally, there is a "big reveal," when the delighted homeowners see the finished project: an old house that looks new again!
Here, near the end of the Revelation, we see God's big reveal—and it's more than just a little remodeling! A new heaven and a new earth have been prepared for God's faithful, redeemed people. And as the New Jerusalem descends to earth, we learn the best news of all: God's dwelling place is with people again! The curse of sin that separated people from their God has been reversed. Finally, there is an end to death and pain and sadness. Here is the ultimate new beginning, as Jesus announces, "Behold, I am making all things new" (v. 5). This has been God's ultimate purpose throughout human history—a recurring theme throughout the Bible.
John goes on to write about the city itself—the New Jerusalem. He describes it as "having the glory of God, its radiance like a most rare jewel" (v. 11). Tomorrow we will focus specifically on what it will mean to dwell there with God forever and forever. —Laura N. Sweet
As you pray, think on Jesus' promise that he will make all things new.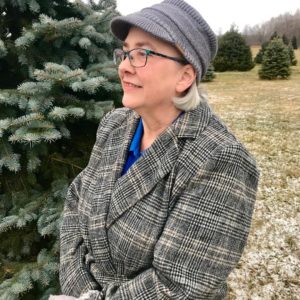 Laura N. Sweet is a wife, mother, grandmother, and former Christian schoolteacher from Midland, Michigan. She writes devotional material for both adults and children, and her work has appeared in more than a dozen publications.