Read: Psalm 139:1-12
Where shall I go from your Spirit? Where shall I flee from your presence? (v. 7)
I was a very young Christian—sad, alone and scared in a big new school. I walked through crowded hallways, a tiny sixth grader in a school where everyone else seemed older, taller, and more popular than me. But there in my loneliness, God's Spirit reminded me that he was there with me, and that I wasn't really alone. My best friend! This assurance changed the way I saw things from that day forward.
God's omnipresence—the fact that he is able to be everywhere at all times—has given his people much comfort throughout the centuries. Psalm 139 expresses the wonder of understanding and meditating on this attribute. God knows everything about us. He is there when we sit down, when we rise up, and he knows what we will say before we even say it. He walks with us on life's pathway, hemming us in "behind and before" (v. 5). There is no place we can go where God's Spirit is not there! The highest heaven, the deepest sea, the darkest night—God is there, and his right hand will hold us (v. 10). No wonder the psalmist said, "Such knowledge is too wonderful for me" (v. 6).
God is everywhere, and his presence with us through all of life's circumstances should be a comfort to us daily. Through the good and bad, the rough and smooth, God holds us and guides us. We are always with him. —Laura N. Sweet
As you pray, thank God for his Spirit's presence with you always.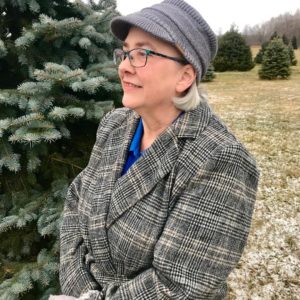 Laura N. Sweet is a wife, mother, grandmother, and former Christian schoolteacher from Midland, Michigan. She writes devotional material for both adults and children, and her work has appeared in more than a dozen publications.