Read: 1 Peter 2:11-17
Fear God. Honor the emperor. (v. 17)
People in the United States have just come through a bitter and divisive presidential election. Pastors lead in prayer for whoever is now president, keeping in mind these words in 1 Peter 2, along with Paul's instruction to pray "for kings and all who are in high positions" (1 Tim. 2:2). However, my experience is that many Christians have a hard time honoring these texts when the person they did not vote for becomes president.
The proximity of the commands to "fear God" and "honor the emperor" (v. 17) is all the more jarring in light of the actions of a particular Roman emperor around this time. When a fire ravaged Rome, Nero blamed Christians, unleashing intense persecution that included burning believers throughout the city. How can Christians live as faithful citizens when they are being burned alive?!
Perhaps the better question is, why should Christians live as faithful citizens amid such opposition? Peter's answer was clear: that "they may see your good deeds and glorify God" (v. 12). I saw this last spring among the believers I know in Iran. Despite intense persecution for their faith and during a time of economic hardship, a small band of Christians in Tehran pooled meager resources to serve the city's poorest people. In each bag of supplies they gave out, they included a New Testament. The people they served had no doubt as to who these saints worshiped. May we so use our freedom to glorify God. —Jon Opgenorth
As you pray, ask God to bless the country in which you live.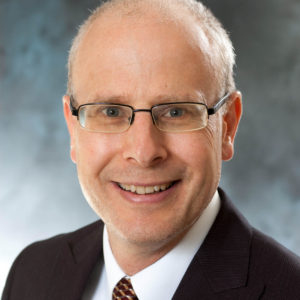 Rev. Jon Opgenorth serves as president of Words of Hope. Previously, he served for 18 years as senior pastor at Trinity Reformed Church in Orange City, Iowa. In preparation for ministry, he received a BA in Religion from Northwestern College, and an MDiv from Fuller Theological Seminary.