Read: Acts 20:17-24
If only I may finish my course and the ministry that I received from the Lord Jesus. (v. 24)
Paul's farewell to the Ephesians reminds us that following Jesus can be costly. He was going to Jerusalem, knowing only that prison and suffering awaited him. Yet he could not be stopped. He was "constrained" by the Holy Spirit (v. 22). As at other times, so again he refused "to shrink" (v. 20). All he counted as precious to himself was finishing what Christ gave him to do: "to testify to the gospel of the grace of God" (v. 24).
Not long ago, I met with five men from the country of Bhutan with a big vision: to have every Bhutanese person hear the gospel in their language and to have a house church in each of their 4,300 villages by 2035. Words of Hope has never shared pictures of them because it could put them in danger from the government. This time they asked me to take their photos and not be concerned. "Yes, there is danger," they said, "but we are not afraid. We are even starting a YouTube video channel."
That encounter took me back to Paul's farewell. What am I so constrained by the Holy Spirit to do that I must not shrink back from? The cost of discipleship could be high for these brothers. Stories of such sacrifice invite us to be faithful in prayer for the work of Christ in hard places and to respond to how the Spirit may call us to greater sacrifice. —Jon Opgenorth
As you pray, ask the Holy Spirit for courage to follow where Jesus leads you.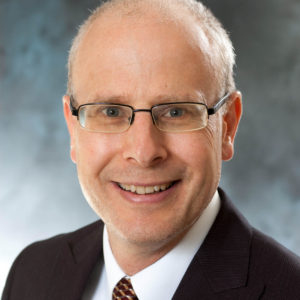 Rev. Jon Opgenorth serves as president of Words of Hope. Previously, he served for 18 years as senior pastor at Trinity Reformed Church in Orange City, Iowa. In preparation for ministry, he received a BA in Religion from Northwestern College, and an MDiv from Fuller Theological Seminary.