Read: Ephesians 5:15-21
Look carefully then how you walk, not as unwise but as wise. (v. 15)
James Holzhouer captured the attention of North American TVs last spring. For six weeks he dominated the game show Jeopardy!, wowing people with his ability to recall knowledge of history, arts, literature, and more. He amassed nearly $2 million in winnings. His profession? Professional gambler. How did this gambler gain so much knowledge? He perused the children's nonfiction section in his local library. Children's books contain basic facts and were easy to memorize.
He may have increased in knowing facts, but knowledge isn't the same as the wisdom Paul invites us to live by (v. 15). British poet Alfred Lord Tennyson wrote, "Knowledge comes, but wisdom lingers." Gaining wisdom is not as simple as cramming for an exam. It takes time. Maybe that's why Paul adds, "making the best use of the time" (v. 16). The kind of wisdom needed to overcome the evil of our age requires time with God.
To walk as wise is to linger in trinitarian community with other believers. We are to be filled with the Spirit (v. 18), giving thanks to the Father in the name of the Son (v. 20), and all in the company of singing with the saints (v. 19). This takes time—time to linger in God's Word and with God's people. There are no shortcuts to wisdom. How will you make the best use of the time today? —Jon Opgenorth
As you pray, sing a song of praise aloud.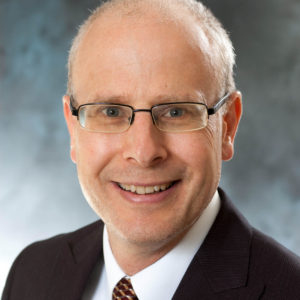 Rev. Jon Opgenorth serves as president of Words of Hope. Previously, he served for 18 years as senior pastor at Trinity Reformed Church in Orange City, Iowa. In preparation for ministry, he received a BA in Religion from Northwestern College, and an MDiv from Fuller Theological Seminary.