Read: 2 Chronicles 7:11-22
Now my eyes will be open and my ears attentive to the prayer that is made in this place. (v. 15)
In a recent sermon, my pastor reminded us that "past experience does not determine future faithfulness." It is good to begin well—but that is not enough. A believer's life should be marked by perseverance in the faith throughout their years on earth. It's important to "stay the course."
Up to this point Solomon has done many things well. He has sought God's wisdom to rule his people. He has fulfilled his father's command to build the temple—and he has done so to the glory of God. After the temple's dedication, the Lord appears to Solomon again. He graciously assures Solomon that he has accepted the temple as a "house of sacrifice," saying he will hear the prayers of the people made in that place. God then repeats his promise to Solomon that his royal house will have a continued dynasty in Israel if they walk in his ways. But he also warns Solomon: if he or his sons forsake God and worship idols, the nation and the temple will be doomed.
Solomon has begun well—but will he stay the course? That is the question for all of us. We cannot simply rest on what we have done in the past. Every day, every year in our journey of faith must be marked by perseverance and faithfulness. That's the calling of the Christian life. —Laura N. Sweet
As you pray, ask God to help you to be faithful until the end of your course.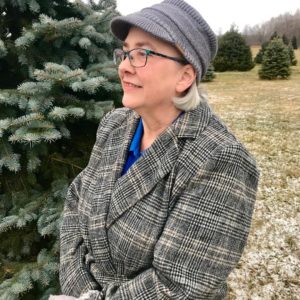 Laura N. Sweet is a wife, mother, grandmother, and former Christian schoolteacher from Midland, Michigan. She writes devotional material for both adults and children, and her work has appeared in more than a dozen publications.